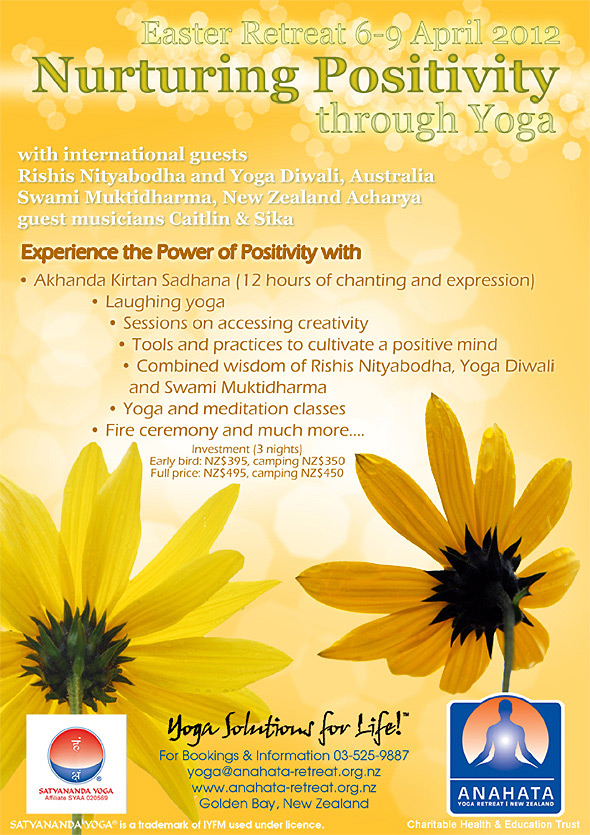 With international guests Rishis Nityabodha and Yoga Diwali from Australia
A positive mind anticipates happiness, joy, health and a successful outcome of every situation and action. Whatever the mind expects, it finds.
A positive mind is the source of optimal health, abundance, peace and joy. Take this wonderful opportunity to create a beautiful healing energy, cultivate gratitude and celebrate Life together.
This is a rare gathering in a sacred and charged environment, bringing together like minded and extended yoga family from worldwide to sing, dance, inspire, transform, evolve and honour the Power of Positivity.
Tap into and harness the Power of Positive thinking. Positive thinking is a mental attitude that admits into the mind; thoughts, words and images that are conducive to growth, expansion and success. It is a mental attitude that expects good and favourable results.
See website for more info.