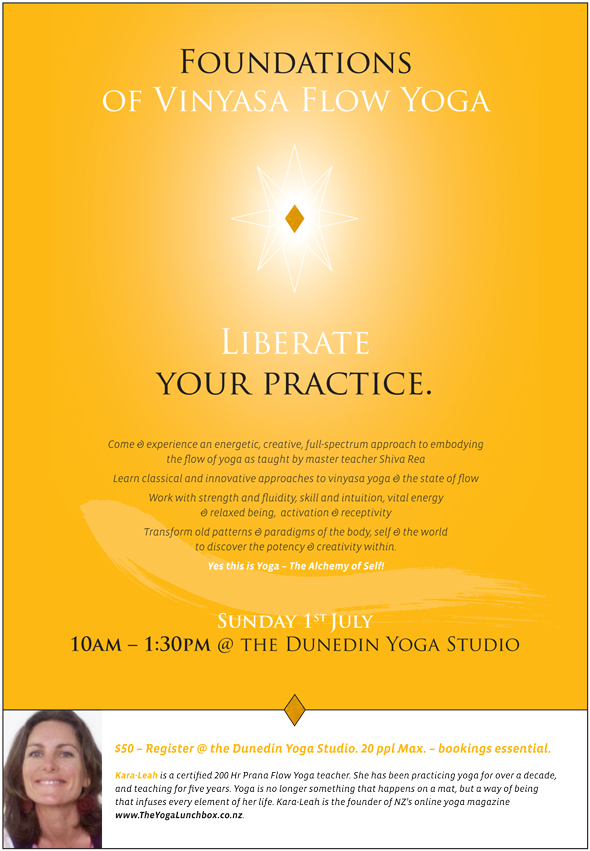 In this workshop, students will:
Learn how to allow asana to emerge as a natural unfolding
Relax into moment by moment expression of prana
Experience alignment as a dynamic, ever-renewing & ever-changing relationship with prana
Learn how to integrate method or form with intuition or inner knowing
Kara-Leah is a certified 200 Hr Prana Flow Yoga teacher and has studied with Shiva Rea. She has been practicing yoga for over a decade, and teaching for five years. Yoga is no longer something that happens on a mat, but a way of being that infuses every element of her life. And of course, she is the founder of The Yoga Lunchbox!
If you'd like to learn how to liberate your yoga practice, contact The Dunedin Yoga Studio to register for a place on Foundations of Vinyasa FlowYoga, Liberate Your Practice. The workshop costs $50 and is limited to 20 people.